Target: Nepalese Government
Sponsored by: Oishimaya Sen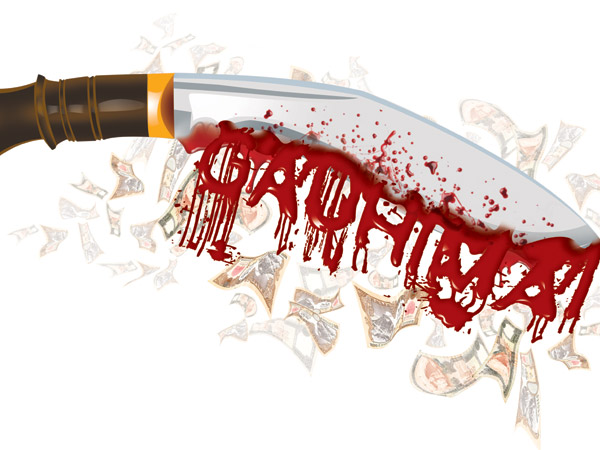 Join Care2 group
http://www.care2.com/c2c/group/gadhimaimasscreGadhimai
to help.also go to
http://www.stopanimalsacrifice.org/
to help Nepal's animal welfare network which gives details of what you can do to help.
Gadhimai is the name of one of the Hindu goddesses of power, though the term usually refers to the world's biggest animal sacrifice conducted at the Gadhimai temple area in central Terai of Nepal.
Animals are sacrificed as part of the Hindu festival, with the hope that the sacrifice will lead to the fulfillment of wishes by the goddess. It is estimated that more than 250,000 animals were killed during the period of sacrifice in 2009 while 5 million people visited Gadhimai during the festival.This centuries-old tradition is observed every five years in Gadhimai premises located in the village of Bariyapur of Bara District of Nepal near the border with India.Male domestic Asian water buffaloes (Bubalus bubalis)(locally called "PaaDa") are the preferred species to offer to the goddess. Several other species including male goats(Khasi), chickens(Murgha), Pigeons(Parewa), Ducks(Batakh) and some rats(Moos), are also killed.